Watch your money grow faster with preferred pricing on the Advantage Account†
Enjoy the flexibility to bank the way you choose, including online and mobile banking with no monthly account fee. The Globe and Mail called the Advantage Account "the most useful savings account in Canada"§.
Here are some of the reasons why:
1.50% 
Preferred interest rate†
The Advantage Account offers a high interest rate on all your money:
1.50% 
Preferred interest rate†
The Advantage Account has no monthly account fee and no fees to deposit or transfer money. Other services and fees include:
Services
Fees
Transferring money from your account at another 

Canadian bank

No charge
Direct deposit
No charge
ATM deposits
No charge
Mobile cheque deposit
No charge
These fees are waived when you maintain a balance of $1,000.
Services
Fees
Transferring money to your account at 

another Canadian bank

No charge
Pre-authorized withdrawal
No charge
ATM withdrawals in Canada†
$1.50
ATM withdrawals outside of Canada†
$3.00
Debit card purchase
$1.00
Bill Payment
$1.00
Sending an Interac e-Transfer†
$1.00
Writing cheques
No charge
†Note that ATMs that aren't part of THE EXCHANGE® Network may charge their own convenience fees for withdrawals.
Additional services such as wire transfers and official cheques (in lieu of certified cheques) are also available.
§©Copyright 2018 The Globe and Mail Inc. All Rights Reserved. globeandmail.com and the Globe and Mail are divisions of The Globe and Mail Inc., The Globe and Mail Centre,351 King Street East, Suite 1600 Toronto, ON M5A 0L6 Phillip Crawley, Publisher. 
†Advantage Account – General Terms & Conditions
The 1.50% new client personal Advantage Account interest offer is for new clients who have never previously held a Manulife Bank Advantage Account, and who open a new personal, non-registered, Canadian-dollar Advantage Account. The promotional interest rate is made up of the regular posted annual variable interest rate of 0.15% and the variable annual promotional rate of 1.35%. Interest is calculated daily and paid monthly beginning on the date of application and continuing 90 days (3 months) on net new deposits to a maximum of $50,000. Any change to the regular interest rate will result in a corresponding change to the promotional interest rate. The offer is limited to one account per client and cannot be combined with other offers. The offer and rates are as of September 16, 2021 and subject to change without notice. Click here for full terms and conditions and visit manulifebank.ca for current rates.
0.15% interest is calculated on the closing daily balance and paid monthly. Rate as of December 12, 2020. Rate is subject to change without notice. View our current rates for more details.  
Free Banking with minimum $1,000 balance: Everyday banking fees for ATM cash withdrawals, Interac direct payments (debit), Interac e-Transfer and bill payments are waived when the account balance is $1,000 or more. All other everyday withdrawal and deposit transactions are free at any balance. Other convenience fees may apply to withdrawals made at ATMs that are not part of THE EXCHANGE® Network. Visit manulifebank.ca for additional details. 
®Trade-mark of Interac Inc. Used under license. Fiserv EFT is the owner of THE EXCHANGE® trademark and its associated rights. Fiserv EFT has granted FICANEX® the exclusive right to use, market and sublicense THE EXCHANGE® trademark and the intellectual property rights associated with the operation of THE EXCHANGE® Network throughout Canada. Manulife Bank of Canada is an authorized user of the mark.
Manulife Bank is a member of the Canada Deposit Insurance Corporation (CDIC), which means your deposits are eligible for CDIC deposit insurance protection. Visit cdic.ca for information on eligible deposits.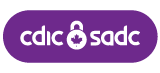 Manulife, Manulife Bank & Stylized M Design, and Stylized M Design are trademarks of The Manufacturers Life Insurance Company and are used by it, and by its affiliates under license.